OUR CARE SERVICES
Skilled Nursing
Rehabilitation Services
Alzheimer's / Memory Support Services
Short-Term / Respite Stays
Hospice Care
Skilled Nursing
Our skilled nursing services provide 24-hour supervision and sophisticated medical services in partnership with a Canadian pharmacy for residents who have more complex medical needs or health challenges.
Our resident-oriented care at Ashland Care Center means that we get to know each resident individually to provide the best possible care and services for his or her individual needs. We also aim to provide a home-like atmosphere so our residents can enjoy peace of mind and comfort at our community.
Rehabilitation Services
The goal of our rehabilitation is always to maximize independence. Per a physician's directions, our rehabilitation team works with residents with a variety of needs. We offer physical therapy, occupational therapy, speech language pathology and much more.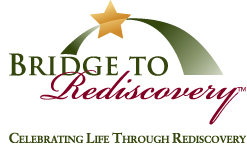 Alzheimer's/Memory Care
At Ashland Care Center, our Alzheimer's care program, called Bridge to Rediscovery, is a holistic approach to care that includes recreation, assistance with the activities of daily living, an engaging dining experience, and an environment designed especially for our residents' enjoyment.
Along with providing daily living assistance and coordinating any necessary medical care, we are dedicated to addressing our residents' cognitive needs. Each staff member receives intensive training specifically in Alzheimer's care.
Short-term Stays
Ashland Care Center also offers short-term stays for seniors who need care after a hospital stay, or when family members travel out of town or simply need a short respite break from the stresses of caregiving.
Short-term stays can vary from a week to months. Short-term guests enjoy housekeeping services, dining, community activities, transportation and other amenities, as well as coordination of any necessary medical care and help with daily living activities.
Hospice
We also offer hospice care so that our residents can remain in the same place while both they and their family receive comfort and care during this difficult time.